Fun Fact of 2020! Yes there is one!
Fun fact about 2020 - yes there is one!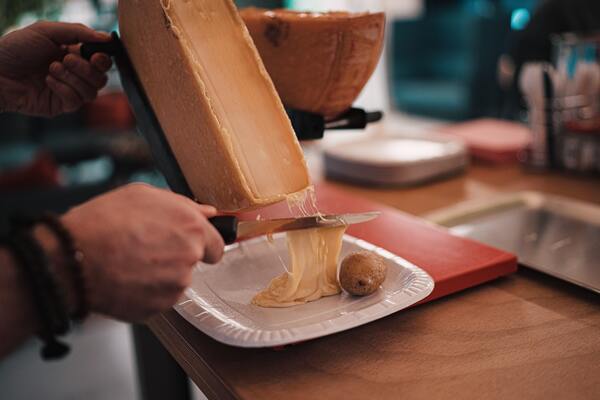 Photo by Claudio Schwarz | @purzlbaum on Unsplash
Comfort food defined by the Oxford dictionary is a food that provides consolation or a feeling of well-being, typically associated with childhood or home cooking. Therefore when you ask someone what is their go-to "comfort food" the answer may vary by culture and by the individual. It has been reported recently in the news that with restaurants closed for much of 2020, the French turned to nourriture de confort (and wine of course).
Purchases in shops and home delivery of food skyrocketed - Can you guess what is France's comfort food of choice?
La Fromage - glorious cheese!
Amongst the most popular of these, coming in at number 2, was Raclette, a cow's cheese that is melted and then typically poured over potatoes and cured meats; a perennial favourite in the mountains, and familiar to skiers and other Alpine types, maybe the cold weather of winter lockdown prompted a yearning for the warming comfort of melted cheese! Interested in trying a raclette? Click here for our boutique cycling and cooking tour available throughout the year.
Third on the list was Comte, one of the many kinds of cheese that feature on our picnics and always goes down well, particularly the potent 24-month aged version that is the perfect accompaniment for a powerful Bordeaux red or a beautiful Châteauneuf-du-Pape. Join us in Bordeaux or Provence to try this combo.
Surprisingly, the largest increase in sales at 22% was not a French cheese - quelle horreur!!! It was an Italian mozzarella….miam miam…perhaps homemade pizza is also a comfort food…